BlackBerry Torch 9860 Specification Review. No QWERTY keyboard, no SurePress clickable screen gimmickry, the BlackBerry Torch 9860 is taking the plunge. Not the first time that RIM are venturing into touchscreen but they're past the point of no return with this one. The BlackBerry Torch 9860 will walk among deadly droids and iPhones – probably the most hostile of environments in smartphone land.
No wonder RIM are extra cautious. They had a couple of scouts in touchscreen territory that didn't return. The Storm phones were exposed despite their SurePress disguise. Now, this time RIM are not beating the drum. Their first real touch-only phone doesn't seem to warrant its own name. It's simply a regular team member. A keyboardless model in the Torch lineup.
Read : Juventus Continue To Serie A Season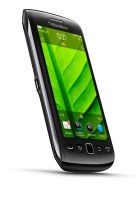 We bet any of the Storms would kill to be in its place rather than a footnote in BlackBerry history. A history heading towards tablets, history in which the likes of the Torch 9860 will be playing an increasingly greater role.
BlackBerry's latest OS 7 and the real-deal touchscreen experience will help the Torch 9860 find a niche of its own. Not that BlackBerry purists will ever get over the lack of a physical keyboard, but the Torch 9860 is not looking at them.
Read : Bike With Lights Make Cyclists Stand Out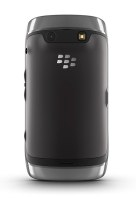 Instead, it has plenty to offer to long-term BlackBerry users with a taste for experiment. The Torch 9860 is part of a new generation of 1.2GHz-powered phones running the latest OS 7. It promises a new touchscreen experience and better specs across the board.
Read : Switchfoots New Album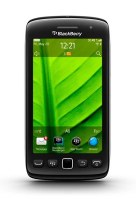 BlackBerry Torch 9860 Specification
In case you wonder though about QWERTY in the list of cons – it felt right to sound a warning to traditional BlackBerry users. It's too radical a change. So, the Torch 9860 will have a massive point to prove.
Read : Video 5 Girlband
So, You can take the QWERTY out of a messenger but never the messenger out of a BlackBerry. Coming up next is our pros and cons list, so let's get down to business.
3.7″ 16M-color TFT touchscreen of WVGA resolution (480 x 800 pixels)
Quad-band GSM support and quad-band 3G with HSDPA
Single-core 1.2GHz QC8655 processor
768MB RAM
BlackBerry OS v7
BlackBerry's proprietary email service and data security
Wi-Fi b/g/n connectivity
GPS receiver and BlackBerry maps preloaded, digital compass
5 megapixel camera with autofocus and a LED flash
HD video recording, 720p@30fps
2.5GB of inbuilt storage
4GB MicroSD card prebundled
Optical trackpad
Four physical buttons at the bottom
Solid build
Hot-swappable microSD card slot (up to 16GB)
DivX and Xvid video support
Office document editor
3.5 mm audio jack
Smart dialing
Ultra-fast boot times